Hope everyone had a great summer. Hope many of you made it to Louisville, KY last month for the IES Annual Conference. If not, consider attending next year when the conference converges on New Orleans.
The IES Edison Section Is Kicking off our 2019-2020 Season, and we can't wait to reconnect with all of this sections members and friends!
For all our past Board members and those who have labored over the years to make this section what is has been, we salute you, and hope you will continue to be involved. We value your experience and expertise.
For those who have recently become aware of the IES on a national level, and are looking for an opportunity to stay connected, and get involved, we welcome you! There are a lot of opportunities for educational development, for connecting with peers, for touring some interesting locations, and for advancing the mission of the IES.
Speaking of tours, some of the locations we have visited in the past include: The Battleship NJ, MetLife Stadium, Newark Airport, Marty's Reliable Cycle, Princeton University, Yogi Berra Museum, Thomas Edison National Historic Park, and many more. If you have a suggestion (or a connection) for a tour site, let us know. We are always on the lookout for interesting places to experience lighting and to understand better the design concerns and issues. If you have a suggestion (or a connection) for a meeting topic/speaker, please let us know. We are eager to present timely and relevant educational presentations that will benefit the NJ lighting community.
---
On September 25th we will be kicking off the season with a presentation by Faith Baum regarding an interesting design challenge for a Bridge Project in Toledo, OH. The glass-enclosed tower of Veterans Glass City Skyway became an instant symbol of Toledo and the centerpiece of ODOT's bridge portfolio when it opened in 2007 and again when the lighting system was updated in 2018. Faith will review the unique collaboration between ODOT, the design team and local artists to develop lighting content for the tower, including everything from football team colors to translating the visions of six artists into light.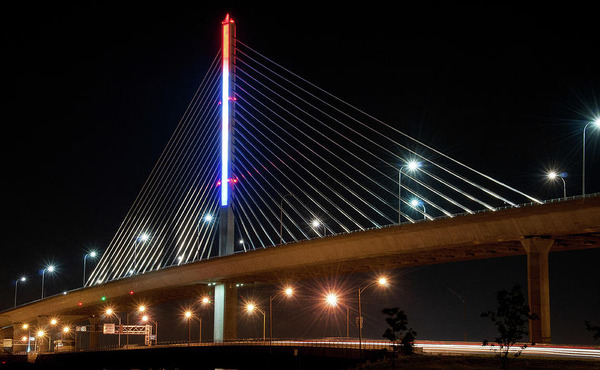 Please join us for a great evening of fellowship and learning, starting at 6:00 pm at Kean University's Hall.
---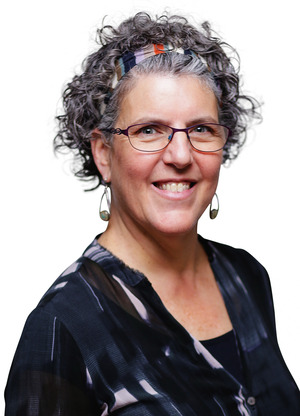 Faith Baum is a Principal of HLB Lighting Design in New York City and a founder of Illumination Arts, an architectural lighting design firm formerly located in Bloomfield, NJ. Faith's work takes her across the U.S. and reflects her passion for creating spaces that engage users, instill pride and define the character of a place or the brand of an owner. This is seen in her lighting designs for all types and sizes of assignments, from large public infrastructure projects to boutique office environments. With more than 30 years of experience in lighting design, her work has been featured in industry and non-industry publications and she has been a speaker at a variety of conferences and workshops.
Faith was honored to be recognized by
NJBiz Magazine
as one of the 50 Best Women in Business. She served on the Boards of the IES-NJ and DLF-NY and on the IALD Membership Committee. She is an active member of the Transportation Research Board and contributed to their Bridge Aesthetics Sourcebook.

Details:

Fee: $20 for IES members, $30 for non members, FREE to Kean University students with ID

Date: Wednesday, September 25th, 2019

Time: 6pm-9pm

Location: Kean University, 1000 Morris Ave, Union, NJ [ map ]
Kean Hall #127 [ enlarge ]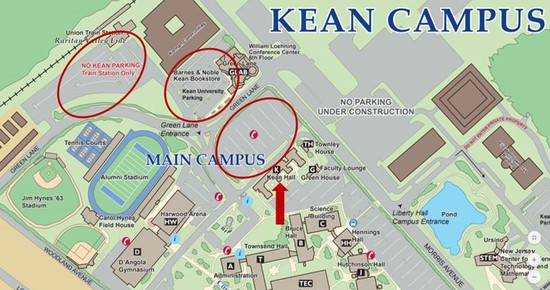 Note: A parking pass is NOT required to park on campus.
You can Park at Union Train Station, the Green Lane Building (good luck!), or the large parking lot across from the Green Lane Building (Kean Hall is adjacent to this lot).

Agenda:
6pm-7pm: Reception with food
7pm-9pm: Program Presentation

Please RSVP by Monday, September 23rd
[ Click here to make your reservation and option to pay ]
---

Visit our website iesnj.org for updates and latest information.
© 2019 IES NJ Illuminating Engineering Society, Edison Section